Zu Ihrer Sicherheit und der weiteren Eindämmung des Coronavirus finden alle Veranstaltungen unter Einhaltung der gesetzlichen Vorschriften statt. Bitte beachten Sie die Hygienemaßnahmen vor Ort.
More details
Event organiser:
Kur und Bäder GmbH Bad Krozingen, Herbert-Hellmann-Allee 12, 79189 Bad Krozingen, Deutschland
Event info
Wer kennt sie nicht? Hits wie "Blinded By The Light", "Davy´s On The Road Again", "Father of Day, Father of Night", "Mighty Quinn", "I came for you" besitzen Klassiker-Status und haben Manfred Mann und seine Earth Band weltweit zu einer der ganz Großen gemacht. Seine Konzerte sind Kult, die Earth Band ist derzeit eine der besten Live-Bands Europas! Seit 2011 ist Manfred Mann`s Earthband mit neuer Stimme auf Tour: ROBERT HART (ex Bad Company). Dank Robert Hart ist das Programm der Earthband wieder rockorientiert. Manfred Mann begleitet das Open Air im Park schon seit den ersten Stunden und freut sich, das fünfte Mal in Bad Krozingen gastieren zu dürfen.
Directions
Kurpark Bad Krozingen
Kurhausstr. 1
79189 Bad Krozingen
Germany
Plan route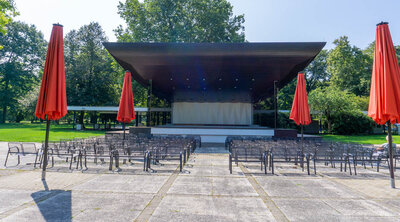 Terms and conditions
Wichtiger Hinweis
Folgende Kategorien stehen Ihnen zur Auswahl:

1. Stehplatz

2. Stehtische:
Es ist nur möglich einen kompletten Stehtisch für 4 Personen zu buchen bzw. in den Warenkorb zu legen.